Getting organized for the Sea Glass 5×5 test group
"Beach Glass Beads" provided by ZNetShows
I was so excited to be able to participate in the Artisan Whimsy Sea Glass 5×5 Test Group.  I have used a few of these cultured "beach glass beads" with my genuine sea glass in my jewelry, and have loved the look.  Bill at ZNetShows generously sent the participants a package of his recycled glass beads that have the look of beach glass.  I kicked myself that I didn't get a photo of the beads before I started work on my pieces!  I was a little too enthusiastic and just jumped right in…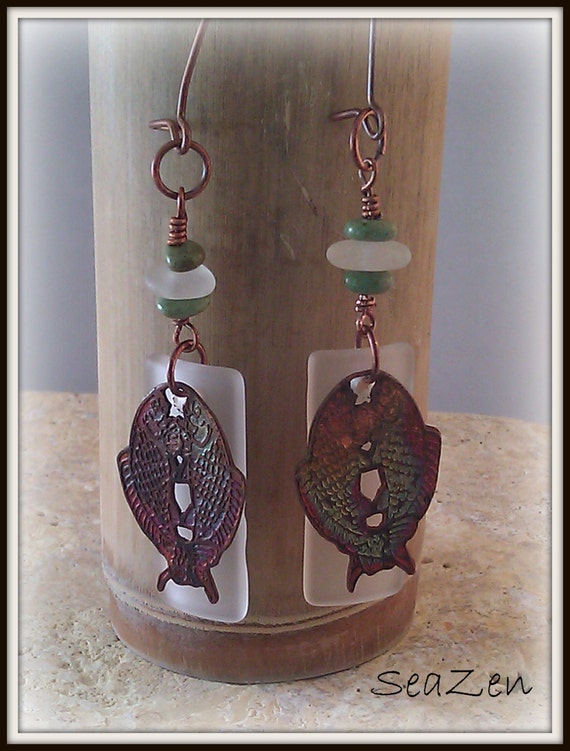 First pair of earrings made with ZNetShows cultured Beach Glass Beads

For my first piece, I wanted to use some of my beach glass.  This is the main focus of my jewelry business, SeaZen, and I use authentic beach glass that I have collected over the years in most of my pieces.  The copper fish were from a pair of vintage earrings that I have had for a long time.  Loved the fish, the earrings not so much, so they were perfect for upcycling!  I was happy with the way these turned out.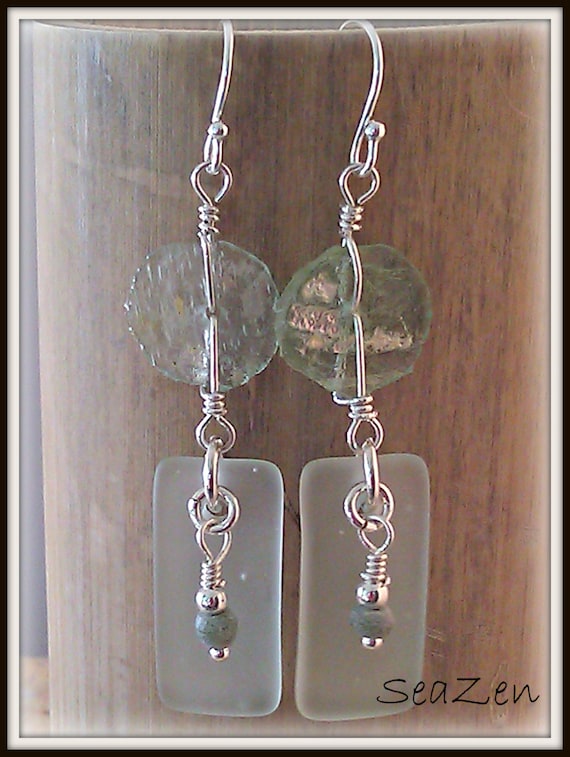 On to the next pair – I absolutely love ancient Roman glass and the colors of the ZNetShows rectangles worked perfectly,  kind of a seafoam green.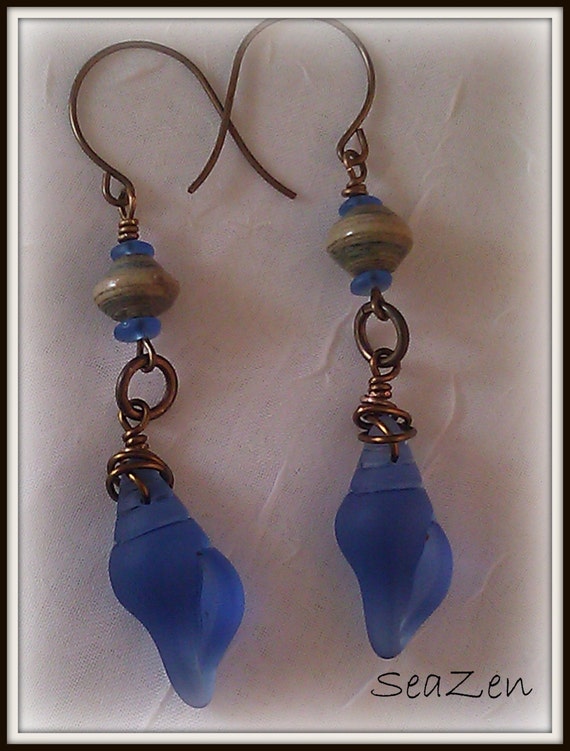 I've had some African paper beads that have been looking for a home.  Voila!  They had just enough blue in them to match the sapphire conch shells and I liked the taupe background color with the Vintaj Brass.  Three done and I still had more beads to work with!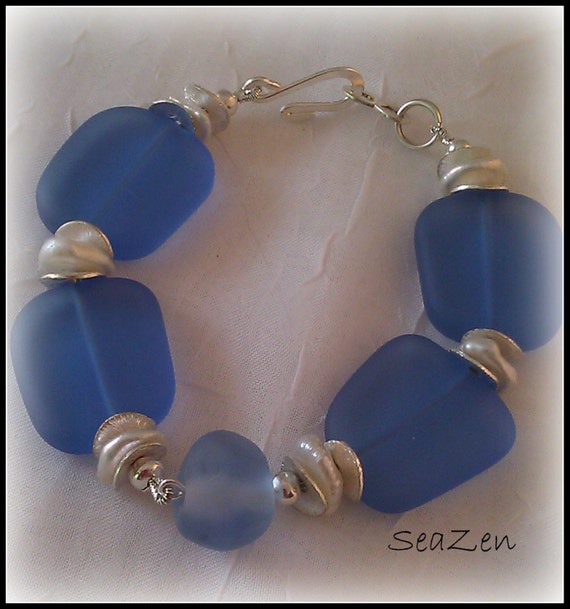 I was so happy when I opened my package from ZNetShows and saw all the blue cultured beach glass beads.  Definitely my favorite color to work with!  And it goes with any metal.  I struggled a little with a bracelet design, but when I finally pulled out my white keishi pearls, everything just flowed.  And I was so happy that I had recently received my order of lampwork beads from Pam Ferrari and had this soft blue faceted bead that was just right.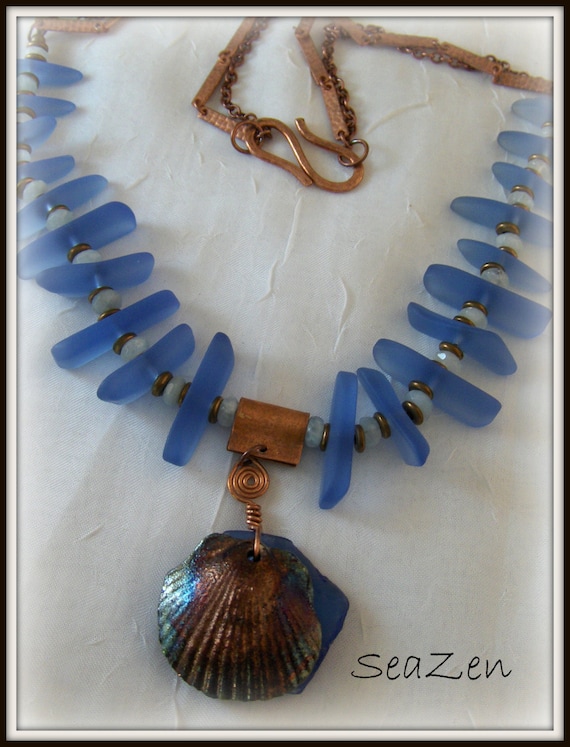 I think this necklace was my favorite piece to design.  I was initially intimidated by the fish bone beads but once I got going, I had fun with it.  I had a large chunk of cornflower blue genuine beach glass that was kind of rough and gnarly.  It turned out to be a perfect compliment to the Raku pottery scallop shell from Star Spirit Studio.  I liked the look of copper with the sapphire blue fish bones, and the cloudy aquamarine rondels softened it up a bit.
All my goodies as finished pieces!
Thanks again to Bill at ZNetShows for giving me the opportunity to experiment with their cultured beach glass beads.  I have already opened my wholesale account with them (they also sell retail), and look forward to a long relationship.
Connie @ SeaZen Handcrafted Jewelry – Inspired by the Sea